There's increasing demand for stages, tables, gantries, and indexing tables with simplicity or turnkey operation — largely because of industry moves toward focused expertise and abstraction. No wonder that motion-system manufacturers are now doing more integration for plant engineers and OEMs.
"As we increase our business with OEMs of various markets — including those in life science, consumer electronics, and semiconductor industries — we've had to adapt," said Patrick Lehr, product manager of precision mechanics at the Parker Hannifin Corp. Electromechanical & Drives Division.
"There's need for custom products unique to OEMs and end users and no one else. So many OEMs need singular form factors or precision specifications … and many require linear stages as small as possible without compromising on output capabilities." It's also the job the of stage or table manufacturer to remain cognizant of OEM cost and delivery demands when satisfying mass-produced custom projects.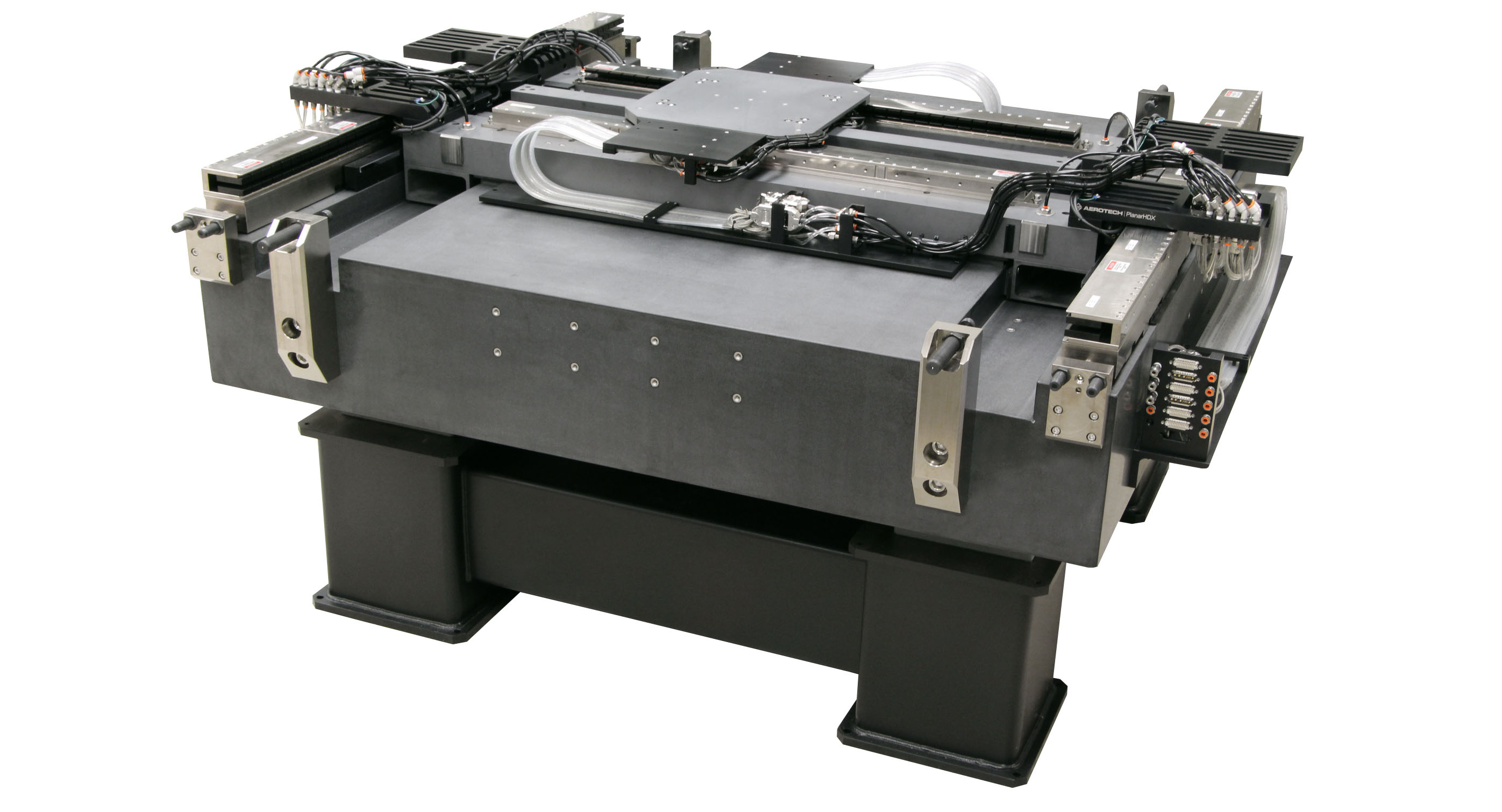 In fact, Lehr's company provides services that extend beyond building custom stages for customers. Its engineering team supports designers from initial application and design discussions on the prototype through the last delivery of a mass-production order.
So Lehr suggests design engineers look for motion component and system suppliers that offer:
Design support (to help design linear stages where needed) and system integration — to build in house if requested
Diverse product offerings, with no dismissal of custom ideas without an initial investigation; special designs and materials for custom products that must perform in challenging environments
Testing — with engineering teams to run both standard and customer-requested tests before shipment
Full motion control setup (with drives, controls, and motors all in one location) and compatibility with competitors' motors and controllers (for design flexibility)
Field support with electromechanical engineers (EMEs) available to visit during installation and service
Warranty support (with a standard warranty on all products) as well as logistic support to extend delivery and other cost savings
Other manufacturers offer multiple turnkey variations.
"Our linear-stage product line provides a complete motion solution … and our SLP linear stages for industrial users provide 1-µm resolution and forces to 970 N," said Brian Scott, applications engineer at Nippon Pulse America, Inc.
The manufacturer also sells SCR linear stages for high-precision applications — as those in metrology, for example. The SCR stage has a resolution in the 10-nm range — and is built with cross-roller bearings for high stability.
"These stages are complete mechanical systems, with integrated Linear Shaft Motors, encoders, linear guides, and bearings … and they're stages sold in varying stroke lengths and sizes," Scott added.

Even for Cartesian assemblies, new software tools abound to simplify integration. Case in point: A digital catalog called EasyHandling (from Bosch Rexroth) details linear-motion components that come predesigned with features for quick repeatable assembly. "Saving the design engineer from Cartesian-robot assembly efforts frees them to focus on other project-design aspects," explained Rich Hansen, senior automation engineer at Bosch Rexroth.
Another software tool from ETEL Motors consists of an in-house sizing program that can simulate the most advanced duty cycles … and give detailed schematics on the thermal behavior of motors running it. The reason the tool isn't available publicly is because it uses sensitive motor data to get results.
"But this lets us size motors not just to a flat Nm value … but also to the duty cycle, environmental conditions, drives limitations, and more," said Brian Zlotorzycki, product specialist at ETEL Motors. The software even predicts thermal behavior over time. "All of this makes for more thorough analysis, typically with a lot of communication with the customer — and lets specialists better understand the project as a whole while ensuring an optimized final design."
One aspect of value-added engineering from stage and gantry suppliers in particular is the use of well-informed simulation models, Excel spreadsheets, and even proprietary software.
"Our software lets us simulate an application's duty cycle and determine how our motors will perform in those circumstances. Ultimately the model includes heat generation, current draw, and how different ambient conditions and voltage limits affect these parameters," explained Zlotorzycki.  This gives OEMs and plant engineers a more accurate picture of how linear-motion actuators and motors (and stages) will perform in the final machine design — and how the design is affected by minor tweaks.